IRLE Colloquia Series presents: In conversation with Inés Durán Matute on their new book, Indigenous Peoples and the Geographies of Power. Mezcala's narratives of Neoliberal Governance.
Tracing key trends of the global-regional-local interface of power, Inés Durán Matute through the case of the indigenous community of Mezcala (Mexico) demonstrates how global political economic processes shape the lives, spaces, projects and identities of the most remote communities. Throughout the book, in-depth interviews, participant observations and text collection, offer the reader insight into the functioning of neoliberal governance, how it is sustained in networks of power and rhetorics deployed, and how it is experienced. People, as passively and actively participate in its courses of action, are being enmeshed in these geographies of power seeking out survival strategies, but also constructing autonomous projects that challenge such forms of governance.
This book, by bringing together the experience of a geopolitical locality and the literature from the Latin American Global South into the discussions within the Global Northern academia, offers an original and timely transdisciplinary approach that challenges the interpretations of power and development while also prioritizing and respecting the local production of knowledge.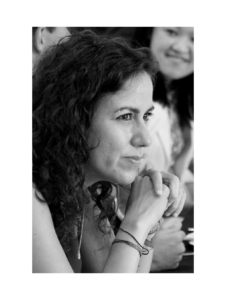 Inés Durán Matute is a Postdoctoral Fulbright Scholar within the Institute for Research on Labor and Employment at the University of California Los Angeles. Her research interests lie at the intersection of ethnicity, social movements, colonialism, racism and inequalities, migration, development, and democracy. Since 2008, Ines has been an active supporter of the Coca indigenous community of Mezcala (Mexico) in defense of their territory and the national struggle of indigenous peoples. Currently, she is investigating why and how activists and migrants in California engage with indigenous peoples' struggles in Mexico.
Cosponsored by: UCLA Chicano Studies Research Center
The 2019-2020 Institute for Research on Labor and Employment (IRLE) colloquia series aims to convene faculty, students, and special guests to discuss multidisciplinary research and policy issues impacting workers and their families today.
The Institute for Research on Labor and Employment (IRLE) houses the Labor Studies academic program and three units – UCLA Labor Center, Human Resources Roundtable, and the Labor Occupational Safety and Health program. IRLE forms wide-ranging research agendas that carry UCLA into the Los Angeles community and beyond.