The Institute for Research on Labor and Employment (IRLE) is a multidisciplinary research center dedicated to research, teaching, and service on labor and employment issues. Through the work of its units –  Labor Studies, UCLA Labor Center, Labor Occupational Safety and Health program, and Human Resources Roundtable – the Institute forms wide-ranging research agendas that carry UCLA into the Los Angeles community and beyond. https://irle.ucla.edu/wp-content/uploads/2022/09/UCLA-Hollywood-Diversity-Report-Series-LOGO-9-2-22-1.jpg
5550
10625
webteam
https://irle.ucla.edu/wp-content/uploads/2021/05/Bxd_Blk_InstResearchLaborEmployment_B-8-675x199.png
webteam
2022-09-06 09:20:41
2023-05-12 12:27:19
UCLA's bi-annual Hollywood Diversity Report expands its scope of research through new initiative
On May 1, 2006, hundreds of thousands marched in Los Angeles in support of immigrant rights. Called by many "A Day without an Immigrant," the May Day protests were the culmination of months of planning in response to a punitive immigration bill that passed the U.S. House of Representatives (H.R. 4437), Los Angeles, CA. Photo courtesy of Creative Commons.
https://irle.ucla.edu/wp-content/uploads/2023/05/May_Day_Immigration_March_LA03.jpeg
768
1024
Lesly Ayala
https://irle.ucla.edu/wp-content/uploads/2021/05/Bxd_Blk_InstResearchLaborEmployment_B-8-675x199.png
Lesly Ayala
2023-05-01 11:04:17
2023-05-12 13:00:08
IRLE Voices: The Historic Power of May Day in Los Angeles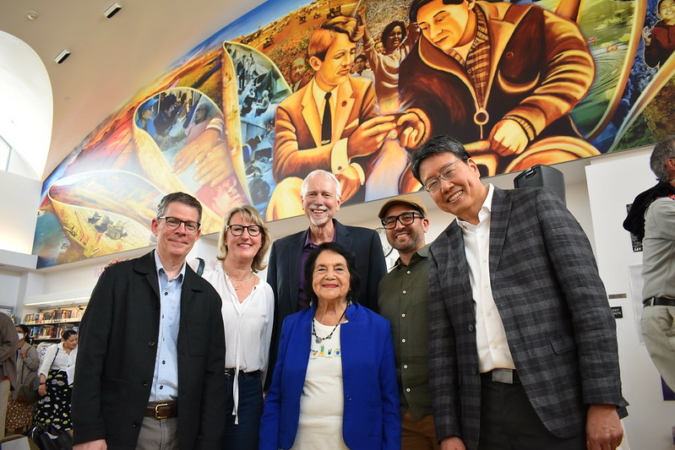 https://irle.ucla.edu/wp-content/uploads/2023/06/52841702500_479b6de183_c.jpg
533
799
Citlalli Chavez
https://irle.ucla.edu/wp-content/uploads/2021/05/Bxd_Blk_InstResearchLaborEmployment_B-8-675x199.png
Citlalli Chavez
2023-04-24 14:11:29
2023-07-13 10:43:25
UCLA Labor Center joins civic organizations to honor labor activist Paul Schrade